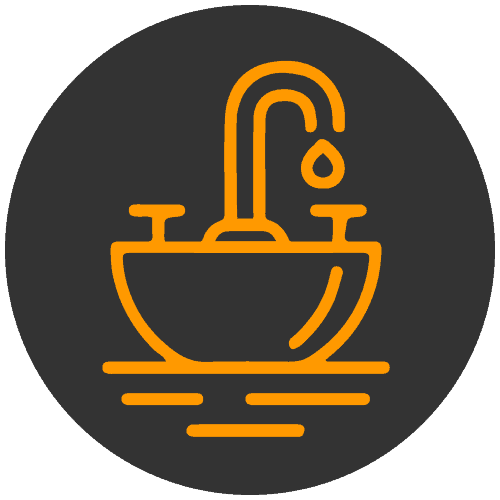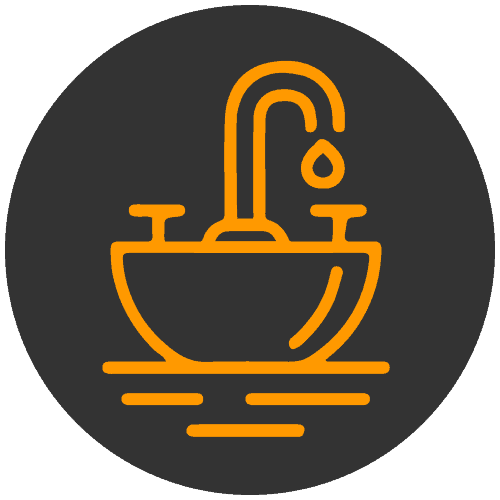 Frequently Asked Questions
Will a full bathroom renovation tug at our purse strings?
We take pride in providing Australia's one of the very best bathroom renovation services, which say a lot about the quality of our products. And you must understand that products of supreme quality cannot come at cheap prices. However, this is not to insinuate that our services are not affordable. In fact, our services come at much more affordable and lucrative prices than the others in the same domain. Also, we have kept our cost-calculation process quite transparent so that you do not have to feel cheated or violated with our services. In a nutshell, a full bathroom renovation with us might not tug at your purse strings, but you might want to think before you decide on a complete renovation, if cost is a factor for you.
How Do We Start With Bathroom Renovations?
We have a team that can suggest you exactly where you need to start. Our team shall investigate the dynamics of your bathroom, check for spaces of improvements with our 3D technology, and then prescribe a course of action. More often than not, people make the mistake of opting for a full bathroom renovation when it might not even be required. This is where our services step into the picture. We care for your money and therefore, shall suggest only what is truly required for you.
How Important Are Bathroom Renovations?
People relegate bathrooms as secondary while deciding on renovating their homes, and this is one of the biggest mistakes. It might not occur to you, but bathrooms serve to be one of the most important areas in a household. In fact, if you have plans of selling your house at any point in time, your bathroom shall play a crucial role in tweaking the market prices. Therefore, if your financial condition supports a full bathroom renovation, we suggest you go for it once every few years. Also, consider changing the plumbing and the bath accessories whenever required.
How Long Might A Bathroom Renovation Take?
Bathroom renovations are tedious and arduous. Therefore, you must not be surprised if it takes a bit of time. However, the amount of time bathroom renovations take largely depend on the renovators. If your renovators are quick and agile, the entire process might take only 2-3 weeks. In some cases, it might even extend beyond 2 weeks and stretch to one whole month. At DFY Reno, we try wrapping up with the renovation process as quickly as possible depending on the size and condition of your bathroom.
How Effective Are 3D Technologies in Understanding What Kind Of Renovations Bathrooms Need?
We, at DFY Reno, use advanced 3D technologies to understand the exact requirements of your bathroom. It is not always possible to be on-site, especially if the client is from a far off place. 3D technology comes in real handy in such scenarios. Technology has made rapid advancements over the last few years, and 3D technology has become as seamless as possible. It gives you a 'near' real-world feeling and sees to it that you are able to make decisions regarding the design and colours of your bathroom with confidence and conviction.
How Experienced Are Your Renovators and Engineers?
We like to call ourselves more of artists and less of engineers because we like leaving a hint of art in whatever project we handle. But to answer your question, we have a fully functional and highly efficient team that handles every aspect there is to bathroom designing and renovation. We have a team that would cater to consultation and providing suggestions to our potential clients, and a separate team who would visit the site and look into the dynamics of your bathroom. Our renovators and designers are no less than pure artists who shall leave no stone unturned to give you a perfect blend of aesthetics and engineering for your bathroom. They are highly qualified and deal with high-end clientele every day. With us at your service, you do not have to worry about anything. You can place your blind faith in us, and we shall not disappoint you.
How Often Should I Go For Bathroom Renovation?
The answer to this question is subjective and depends on several factors. Before going through with renovation of any kind, you must first look into your budget, the condition of the bathroom (or any space, for that matter) and also the amount of time you have in your hand. Once you factor in all these dimensions, it becomes easy to go through with the process. After the process is done, you must make it a point to continually care for the renovated area in whichever way suggested, so that you do not have to spend money on the entire thing one more time. Renovations take up a lot of money. Therefore, it is advisable that you opt for a complete renovation once and then follow it up with minor tweaks once every few months or years, depending upon your budget and availability of time. 
Bathroom Designs
Your home is where your heart belongs. At the end of a tiring day, you must return to its warm embraces to recharge and rejuvenate yourself. Every aspect of your house plays a massive role in alleviating the quality of your life, and it is thus, crucial that you acknowledge your home for what it is worth.
Bathroom Renovations
There is an expiry date to a few things in life. Something that held your interest a year ago might not pique your interest as much today. Things change, and we need to let them slide. That is the way of the world, and we must make our peace with this simple truth. The analogy of expiration holds good for our home as well
DFY Reno - Your Personalised
Bathroom

Experts
If you have been looking for a personalised solution to your bathroom renovations and designs, look no further than DFY Reno. We treat your home as our own and only offer the best solutions for you. From a complete remodelling of your bathroom to small renovations in bits and pieces, we excel in quality customisation that suits your style. Our years of experience have only trained us to be the leading renovators in the industry when it comes to bathrooms. We take pride in making bathroom renovations not just a part of construction, but also a form of art. Let us take care of your bathroom renovations Australia.